Hey, Stefan here again. First of all, I want to applaud your decision of signing up for "K Money Mastery." Believe it or not, you've separated yourself from the rest of the struggling and unlucky online marketers who won't generate near as many passive profits as you will. In just a few moments of your time, you'll have immediate access to the registration page. Before continuing, I'd like to share something that can truly take your future Kindle business to the next level. It is my intention to over-deliver and help you achieve even more "Kindle Success" (when I'm saying "Kindle Success," I mean more money in your Kindle account, naturally.) I'm talking about not making a few dollars here and there more, but playing in a serious league…
Let me ask you a simple question. If you could have the chance to double, triple and even quadruple your Kindle profits… Would you do it? I think that the answer to this question is very, very obvious. So, here's the deal. For a very long time. I've been working extremely hard to put up something very special just for you. Now, let me proudly introduce you…
"Full Disclosure Membership" is an upgrade where you will have the chance to learn advanced techniques that can virtually skyrocket your Kindle earnings to the stratosphere. While the basic K Money Mastery membership you've already ordered is fantastic, you aren't getting the added monthly advanced videos and content that is included in the "Full Disclosure Membership." This is what you're getting…
Advanced video lessons that will show you even more out-of-the-box Kindle techniques that are proven to work. These fantastic step-by-step videos are added each and every month.
Eye-opening and insightful interviews with Kindle Publishing Gurus that know the ins and out of Kindle – nowhere else on the Internet are you going to find these Kindle gurus discussing their business and ingenious money-making methods.
Access to my "Kindle Lab" where you can see firsthand how I experiment with new ideas and new techniques in order to expand your knowledge and translate it into more money into your Kindle account.
VIP entrance to a very exclusive Facebook group where you can interact with other "Kindlers" like you by sharing, getting constructive feedback, brainstorming and much more. As a bonus, I will also review your books (completely free of course.)
Access to HD videos where you can see me reviewing other people's books and providing feedback, such as what they're doing wrong and how they can boost their sales more effectively.
The Kindle Q&A video series that goes in-depth answering the most common questions I get asked regarding Kindle publishing and making money with Kindle.
And much more!
Only $47 Per Month!
(That's only $1.56 per day and you'll make your money back thousands of times!)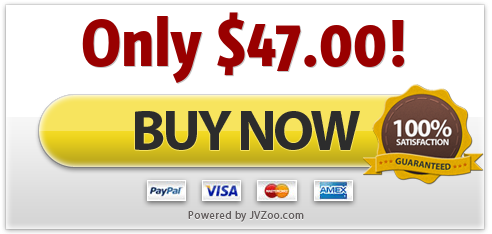 I accept the terms of $47/mo for access to the Full Disclosure Membership and I agree not to share this information anywhere.
Remember, this is a special opportunity that won't be here if you come tomorrow – you need to act now if you want to get access to this exclusive, one-of-a-kind membership site. The choice is clear… Click the "Order Now" button and enjoy all of the tremendous benefits that "Full Disclosure Membership" has to offer to you. My personal promise is that you're going to be 100% satisfied! And if you're unhappy, you can cancel at anytime! Stefan Pylarinos.
No thanks, I do not want to learn advanced techniques. Please take me to the basic K Money Mastery registration page.